Kendall Jenner – @kendalljenner
Kendall Jenner may have had natural access to fame because she is the daughter of Caitlyn Jenner (formerly Bruce Jenner) and Kris Jenner, but she has created a fantastic journey to praise herself. She is one of the most famous models in the world and definitely the most followed on Instagram, where over 206 million followers follow her photos and posts.
She has influenced social media-inspired modelling by being tagged as one of the leading models in a movement called 'Instagirl-era' by the famous fashion magazine Vogue. The era is one of the natural effects of the Instagram effect.
With simply modelling marketing industry products to potential customers across different spheres of life, logic dictates to hand over professional gigs to those who already have the customer's ears and eyes.
Kendall Jenner was able to take advantage of her popularity, as she became the highest-paid model in the world in 2017. She has transformed a career that began from publishing curated and professionally framed photos on Instagram to walkways for multi-billion-dollar fashion brands.
Cara Delevingne – @caradelevingne
A look through Cara's Instagram page does not suggest your typical model. Her Instagram feed is filled with memes, funny pictures, motivational posts and dog pictures, but when she decided to turn on the style and post portraits of herself, Cara Delevingne's eccentric side came to life.
As a model and actress, she has earned her place on the list of Instagram models best known on the platform due to her eccentricity and the 43.4 million followers that remain glued to her page.
Although she started modelling before Instagram became a tool for future models, she has been relevant by using the platform. She has worked with international brands such as Dolce & Gabbana, Burberry, Chanel and Jason Wu. She has also won awards such as the model of the year award at the British Fashion Awards twice in 2012 and 2014.
Gigi Hadid – @gigihadid
Gigi Hadid and her sister, Bella Hadid, cultivated a place in the world as some of the best models in the world. Gigi started modelling in 1997 at the age of two but got her big break in 2013 after she was signed to IMG Models. She has since become one of the most coveted models in the fashion world and won the coveted International Model of the Year 2016 at the British Fashion Awards.
As an Instagram epoch model, Gigi Hadid has stayed at the top of the industry with her perfectly curated and professionally taken Instagram photos. She has become a kind of ambassador for cool elegant fashion styles. She currently has 71.5 million followers on her Instagram.
Emily Ratajkowski – @emrata
She is considered the most sought after model in the world right now, and a look at her Instagram page makes it easy to see why she is fourth on our list of the ten most famous Instagram models. From her personality to her beauty, she crosses different worlds, models for fashion and car brands.
Emily Ratajkowski rose to global fame with RobinThickes Blurred Lines music video, a song that was the song of the year in several countries around the world. Along with the song's popularity came Emily's fame.
Since then, she has been the model to watch out for because young men and women mostly follow her. The English model is also an actress who has significant filmography that includes films such as Gone Girl, Entourage, Welcome Home and a few others. She currently has 28.7 million followers.
Bella Hadid – @bellahadid
Hadid stands out as a model as a result of her artistic images. Taking the traditional portrait post styles and getting them transformed into artistic images is one of the things that sets Bella Hadid apart as a model. Her Instagram page looks like the inside of a museum, and they are subscribed to by 47.9 million people who appreciate her modelling style.
As part of a modern trend of Instagram models, she is a fairly tall poster with over 1900 posts on her Instagram feed. Like her sister, Bella Hadid's popularity and style have won her model of the Year 2016 at the Model.com Model of the Year 2016 Awards.
Gisele Bundchen – @gisele
The Brazilian supermodel, Gisele Bundchen, is one of Instagram's most famous models. Her Instagram fame is more of a legacy than her actual use of the platform as a way to grow her modelling career. She has been a model since 1997 and was the 16th wealthiest woman in the entertainment industry in 2007. She is a goodwill ambassador for the UN Environment Program and is currently married to Football Superstar Tom Brady. She has 18.3 million followers on Instagram.
Miranda Kerr – @mirandakerr
Miranda Ker stormed the stage in 2007 as the first Victoria's Secret Model who is Australian. Since then, she has become a household name in the fashion and entertainment industry and works with several high fashion brands such as Arden B and David Jones. She is ranked as one of the world's highest-paid models, and her influence and fame have expanded beyond fashion to a charity such as the Rolling Stone Australia shot she made to raise awareness of the risk of Koalas.
Miranda is an author who has published a book and is also the owner of an organic skincare brand. She has over 12.9m followers on Instagram, which is the result of a modelling career that has been built on being both the most beautiful girl in the room and an easily accessible personality. She is one of the most beloved models in the world.
Adriana Lima – @adrianalima
Brazilian women are usually known to be beautiful. In a society where extraordinary beauty is the norm, it takes much more than being extra attractive to be a model, let alone one of Victoria's Secret Angels from 1999 to 2018, and that's exactly what Adriana Lima has been created as a model.
She has modelled for various brands, from fashion brands like Maybelline to car brands like Kia Motors. She is one of the world's supermodels and extends over her wonderful body in the service of several brands. She has not shied away from sharing her top modelling with the online environment on Instagram, where she has been able to grow the following 13.7 million followers.
Candice Swanepoel – @angelcandices
You are a supermodel if you hear the modelling industry's ten best models with the highest profit for eight years in a row, and that's why Candice Swanepoel comes to our list of the ten most famous Instagram models. Since 2003, she has built a career that has placed her among the world's best in the industry and this is reflected on her social media page on Instagram where her artful and elegant photos have helped her follow 16.5 million.
She has run the course for several brands such as Victoria's Secret, Dolce and Gabbana, Tommy Hilfiger, Christian Dior and a few more.
Cindy Kimberly – @wolfiecindy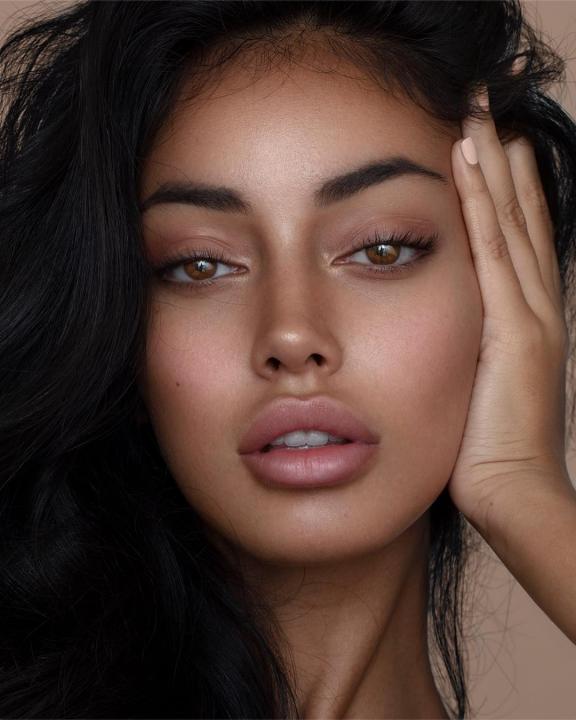 Our last on this list is the model whose career ranks the power of Instagram to catapult a casual model into a runway that strives for global brands. Cindy Kimberly met her fame through a random post by Justin Bieber, who posted a picture of her and asked the online community.
Since she was identified, she has become one of the most famous names on the platform, she has a following of 6.8 million, but it is her career path that makes her worthy of this list. The Dutch model is also an artist who regularly shares his drawings with the Instagram community.
Other honourable mentions include Chrissy Teigen, Hailey Baldwin, Barbara Palvin and Liu Wen.